DRAIN CLEANING SERVICES IN Columbus, OH
Your CLOGGED DRAIN Experts
Clear the Clogs with Expert Drain Cleaning Call one of our drain cleaning specialists today!
We offer drain cleaning services in Columbus, Ohio including the following surrounding locations Whitehall, Truro, Gahanna, Upper Arlington, Reynoldsburg, Grove City, Sharon, Pickerington, Oakland, New Albany and more… Don't allow your day to be ruined by a clogged drain! If you're in the Columbus area, call us today!
To make an appointment call
EXPERT DRAIN CLEANING SERVICES FOR CLOGGED DRAINS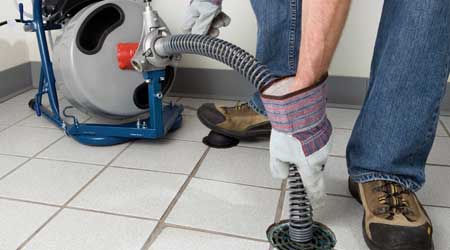 Express Plumbing Services plumbing professionals are available 24/7 to perform routine drain care, emergency drain cleaning services and sewer cleaning. Our drain cleaning services include floor drains, downspout drains, storm drains, sewer drains, and more. Express Plumbing Services can help with any kind of clogged drain and address all sewer cleaning services. Our plumbers provide both residential and commercial services, addressing clogged kitchen drains, clogged bathroom drains, clogged outdoor drains, and clogged sewer lines and more 24 hours a day, 7 days a week.
LIST OF OUR DRAIN CLEANING SERVICES
Over time, kitchen drains can become slow and eventually clog as grease, soaps, fats and detergents build up inside pipes. If you find yourself facing a clogged kitchen drain, a drain cleaning service technician who specializes in plumbing services will use the necessary tools to cut through the clog, remove the debris, and restore your clogged kitchen sink drain to full functionality.
From showers and tubs clogged with hair and soap scum buildup to sinks filled with toothpaste and other grit, bathrooms present many problems when it comes to keeping drains free and clear. Even toilets can be completely clogged with toilet paper or non flushable items. Regardless of the problem, our plumbers have all the tools necessary to address clogged bathroom drains.
Floor drains in basements, laundry or utility rooms, garages and patios serve to keep excess water from flooding and causing damage. A professional plumber can identify the location of the basement floor drain clog, provide expert drain cleaning services to clear away whatever is causing the backup, and provide you with expert advice to help prevent future floor drain clogs and keep pipes clear debris.
OUTDOOR DRAIN CLEANING SERVICES
In addition to addressing indoor plumbing problems, Express Plumbing Services is ready to tackle clogs and other issues with outdoor drains. Cleaning the gutters is just one part of the problem, underground sewer pipes are susceptible to clogs from leaves and debris, causing water to back up into your home as well. Our professional plumbers can clear downspouts, locate clogs in outdoor plumbing. and provide all the sewer cleaning and drain cleaning services you need.
Eliminate years of debris buildup! Call 888-566-9867 and ONE OF OUR EXPERT PLUMBING TECHNICIANS Will Tackle YOUR CLOGGED DRAINS.